CHRODIS PLUS IS AN EU-LEVEL RESPONSE TO SUPPORT MEMBER STATES BY STEPPING UP TOGETHER AND SHARING BEST PRACTICES TO ALLEVIATE THE BURDEN OF CHRONIC DISEASES
In CHRODIS PLUS, 42 partners representing 21 European countries collaborate to implement pilot projects and generate practical lessons in the field of chronic diseases
Joint Action period: September 2017 – August 2020
GROUP LEADERS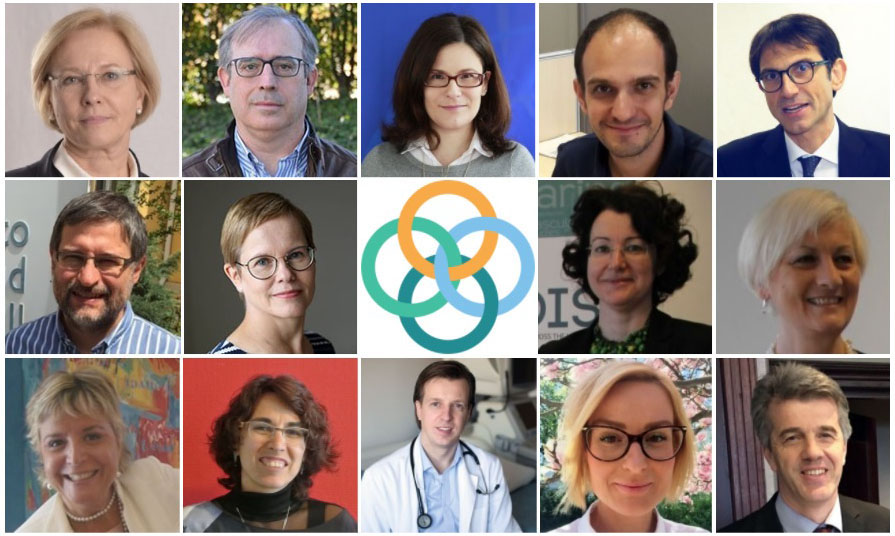 KEY FOCUS AREAS OF CHRODIS PLUS

Fostering quality of care
Implementation of JA-CHRODIS Quality Criteria and Recommendation tool to improve the quality of care for people with chronic diseases

Employment
Implementation of practices in the employment sector for people with CD: a Training Tool for employers and the employment sector
Newsletter
There is a wealth of knowledge within EU Member States on effective and efficient ways to prevent and manage chronic diseases, and there is great potential to reduce the burden of chronic diseases by making better use of this knowledge.The CHRODIS PLUS Joint Action actively contributes to this exchange of models and policies on chronic diseases. To keep you involved and updated on project developments, we will send you six newsletters during the project period, or one newsletter every six months. This first newsletter provides an overall introduction to CHRODIS PLUS. In this issue:
You will be introduced to our working group (work package) leaders
Find out how we kicked-off CHRODIS PLUS in Vilnius in September 2017
Learn more about how CHRODIS projects implement tested public health models
12 Steps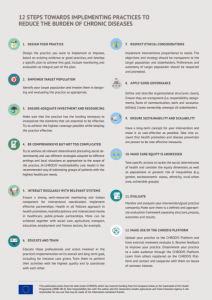 The 12 Steps set out recommended actions when scaling up, transferring and implementing practices in order to reduce the burden of chronic diseases. They constitute a practical tool to inspire and guide healthcare professionals and policy makers in their work on the promotion of healthy ageing as well as prevention, management and care of chronic diseases.