CHRODIS PLUS is a high level response by the EU to support Member States by stepping up together and sharing Best Practices to alleviate the burden of chronic diseases. This three-year initiative (2017-2020) under the Third Health Programme (2014-2020) is funded by the European Commission and the participating partner organisations.
In CHRODIS PLUS 42 partners, representing 21 European countries, 
collaborate to implement pilot projects and generate practical lessons in the field of chronic diseases. 

Dear Reader,
We are pleased to present to you the 2nd External Newsletter for CHRODIS PLUS. This External Newsletter is distributed to all of the Joint Action's partners (beneficiaries and collaborating partners), as well as to its pilot project implementers. The Newsletter provides updates on what has happened in the Joint Action's Work Packages in the past months.
Please click here to read the 2nd CHRODIS PLUS Joint Action External Newsletter.
GROUP LEADERS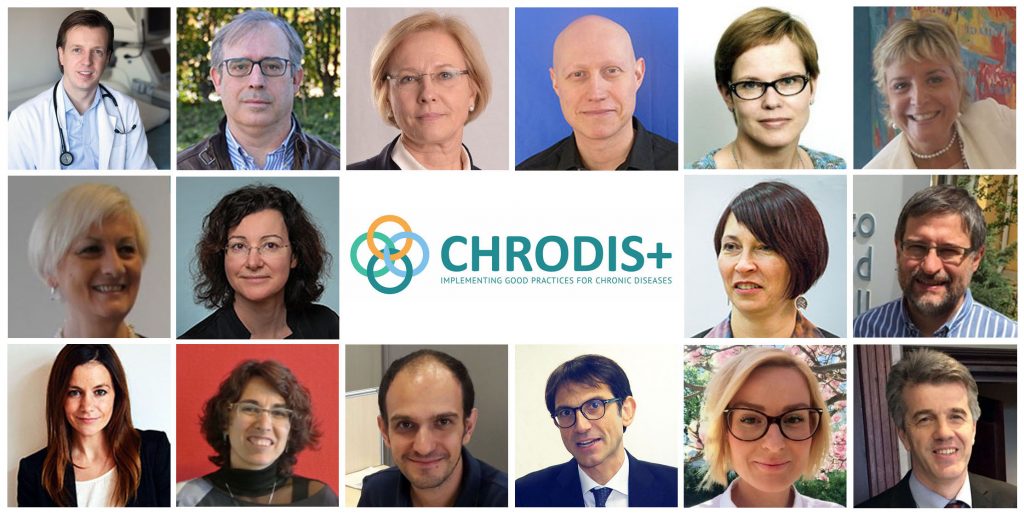 CHRODIS PLUS KEY FOCUS AREAS

Fostering the Quality of Care
Implementation of the JA-CHRODIS Quality Criteria and Recommendation Tool to improve the quality of care for people with chronic diseases

Employment
Pilot implementation of best practices in the employment sector for people with CDs: a Training Tool for employers and the employment sector