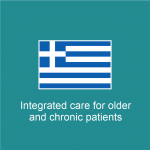 GREECE
Implementation of Integrated Care Services for Older and Chronic Patients
(Organised by Aristotle University of Thessaloniki and Centre for Research and Technology Hellas in Thessalonikiv – 23 February 2018)
Background
Apart from fragmented efforts by some academic and public institutions, there is no specific policy that exists in Greece focusing on the comprehensiveness, continuity and coordination of for chronic patients. In addition, management of the fiscal crisis in 2009 was based on public spending cuts that did not allow for cost-effective strategies in management of chronic diseases, the major consumer of the health and social budget.
Chronic patients' care is currently both inefficient and unsatisfactory, as well as contributing to the overcrowding of hospitals. The implementation of policies and practices to address the problem is needed urgently. The ongoing primary care reform presents a good opportunity to adopt integrated care services. The organisers of the policy dialogue acknowledge that sustainable implementation needs to be supported by all relevant stakeholders.
OBJECTIVES
To exchange ideas and proposals of implementation strategies. The policy dialogue was an effort to gather commitment to improvement and optimization of integrated care, with special emphasis on elderly and chronic diseases patients.
CONCLUSIONS AND MAIN ACTION POINTS
It was agreed to continue the communication between the participants with the aim to developing and coordinating cross-sectoral and multi-sectoral activities.
Main Action Points:
Major primary care reforms led by the Ministry of Health;
Improved ICT enabling care for older and "less favoured" people in Northern Greece;
Incorporation of use of ICT in health and social care in technological academies;
Capacity building for health professionals by the National Centre for Public Administration and its Vocational Training Institute;
Training for management regarding disease prevention and attention to people with NCDs in hospitality sectors by the Northern Greece Hotels Association;
Mobilisation on chronic diseases by major national associations like the Greek National Insurance Company, the Panhellenic Medical Association and the Greece Centre of Disease Control and Prevention.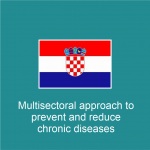 CROATIA
The importance of a multisectoral approach in reducing the burden of chronic non-communicable diseases
(Organised by the Croatian Institute of Public Health and the Ministry of Health of Croatia, 17 December 2019)
Background
According to mortality and morbidity indicators, chronic non-communicable diseases are most common diseases in Croatia. According to the WHO, 50% of the disease burden in Croatia, measured by the DALY (disability adjusted life years), is caused by three leading risk factors: malnutrition, high blood pressure and smoking, followed by increased body mass index, harmful alcohol consumption and insufficient physical activity.
In response to the epidemiological situation, among other strategic documents adopted and implemented, Croatia is in a final adoption phase of Action Plan for prevention and control of non-communicable diseases 2019-2025. The National Public Health Institute acknowledges that it is necessary to strengthen existing and initiate new cross-sectoral cooperation to achieve the implementation of the Action Plan.
OBJECTIVES
To explore with a group of national experts and stakeholders how to improve activities to reduce the burden of chronic diseases through intersectoral cooperation in order to reach the Sustainable Development Goal 3.4. (30% reduction in premature mortality from chronic non-communicable diseases).
More specifically, the organisers aimed to achieve a consensus regarding the implementation of the Action Plan in all sectors of society. This would include identifying roles for different sectors in the prevention and reduction of the burden of NCDs and define how better co-operation between departments/sectors can be established.
CONCLUSIONS AND MAIN ACTION POINTS
All organisations have agreed to participate in the future working group – national intersectoral committee to monitor and coordinate the implementation of the Action Plan. They have also agreed on the need to intensify cooperation and activities in the field of NCDs prevention. To overcome perceived barriers, capacities need to be strengthened in all sectors.
Main Action Points:
To establish a multisectoral working group to monitor the implementation of the Action plan.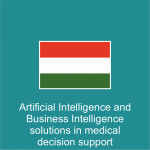 HUNGARY
Artificial Intelligence (AI) and Business Intelligence (BI) Solutions in Medical Decision Support
(Organised by Semmelweis University – 18 February 2020)
Background
AI based medical decision making is a quickly developing area around the globe including Europe. As more and more health-related data is collected, and due to the lack of medical capacity to analyse and interpret such data, AI is to play a stronger role in data interpretation and medical decision-making support.
OBJECTIVES
Participants in the dialogue looked at two options for information technology:
Technology assessment and regulatory environment
Artificial intelligence and deep learning algorithms
Participants discussed what are the requirements for an AI based product or service to be used in medical practice, for unqualified services that are not registered as a product and for certified decision support services. They considered what needs to be done to ensure that products made with community resources are utilised.
The discussion touched upon what the national eHealth Network needs to do to accommodate such services and plans for improvements, noting opportunities and challenges.
CONCLUSIONS AND MAIN ACTION POINTS
Participants agreed that the use of artificial intelligence in national screening programs could significantly increase screening efficiency and early detection of cancer. Many factors impede the widespread diffusion of the technology, which were identified during the discussion and addressed the necessary measures.
Main Action Points:
Socio-economic analysis of AI assisted low dose lung screen programmes for citizens over 50, by the National Institute of Pharmacy and Nutrition;
Licensing of the associated algorithm by the National Healthcare Service;
Introducing low dose lung cancer screening as an AI service by the National Healthcare Service.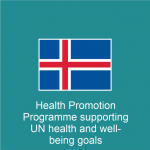 ICELAND
Facilitating multi-sectoral collaboration by highlighting the synergy between the implementation of the Health Promoting Community programme and the Sustainable Development Goals.
(Organised by the Directorate of Health, the Health Promoting Community (HPC) – at least eight policy dialogue meetings were held throughout 2018)
Background
The HPC program is run by the Directorate of Health in Iceland (DOHI). It has been in a developmental phase over the last few years. As part of its participation in C+ WP5, DOHI has among other things committed to the implementation of selected elements of the Dutch JOGG program to strengthen the HPC work at the local level (see the Pilot action plan for further information).  But other, identified improvement area was the need to further establish cross-sectoral collaboration of key decision makers and other stakeholders at national level. That should among other things improve the quality and elevate the status of the HPC work.
The HPC program is already embedded in national policy documents like the Public health policy and action plan for health promoting community (2016-2030), in which one of the policies main goals is that all municipalities should become Health promoting communities. At the same time all UN countries, including Iceland, have committed to the implementation the SDGs and need to report back their progress to the UN. The SDG agenda is therefore a great window of opportunity to approach ministries and other high level policy and decision makers in order to work together towards common goals.
OBJECTIVES
Establish multi-sectoral collaboration of key stakeholders for the HPC program at the national level by identifying and highlighting the synergy between the implementation of the Health promoting community program and the UN Sustainable Development Goals.
CONCLUSIONS AND MAIN ACTION POINTS
Aligning the Health promoting community work with the SDG agenda, offering support and solutions regarding implementation of the goals has over time, via numerous steps, resulted in involvement of the Prime minister's office in the HPC work. That involvement further helped to attract other, high level stakeholders to the table, elevating the status of the HPC program and most importantly, has contributed to its quality and overall sustainability. The HPC high level steering group was established in autumn ´18.  The HPC and SDGs consultation platform was established at the same time.
Main Action Points:
Frame the HPC program work line with the SDGs and in general main governmental issues.
Establish the national HPC high level steering group, prioritizing the involvement of the Prime minister's office and the Association of Local governments.
Establish the Consultation platform for HPC and the SDGs, prioritizing the participation wide range of national level stakeholders.
Develop monitoring of the SDGs at local level via the HPC on-line working area.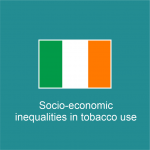 IRELAND
Socio-economic Inequalities in Tobacco Use
(Organised by the Institute of Public Health in Ireland – 12 June 2018)
Background
The policy dialogue was chosen as 2018 is the mid-point of implementation of Ireland's Tobacco Free Ireland strategy. the 2018 State of Tobacco Control in Ireland report created important new insights into the issue of inequalities in smoking. Like many European countries, Ireland has gone through some economic instability over the past decade. The impact of these shifts in critical social determinants of tobacco use is poorly understood. National and international evidence shows that tobacco taxation can drive cessation in low socio-economic groups. However, opinions differ on the expected returns from further significant increases.  The impact of major Irish legislative measures (such as the workplace smoking ban, removal of point of sale advertising and introduction of standardized packaging) on inequalities in smoking behaviours remain poorly understood. Stop smoking services and campaigns are increasingly seeking to engage with socially disadvantaged smokers but this is challenging. Partnerships are central to Ireland's approach – a Tobacco Free Partners group meets regularly to share knowledge and input into developments. Ireland's community and voluntary and advocacy sector have supported significant progress on the tobacco inequalities agenda.
OBJECTIVES
The objectives of the dialogue included identifying and exploring which elements of Tobacco Free Ireland are currently targeted to address socio-economic inequalities in tobacco use; exploring how European partnerships and initiatives could be leveraged in the future to support the reduction of inequalities in tobacco use in Ireland; and identifying which policy and programme actions should be sustained and what new actions should be considered to address inequalities in tobacco use in the future.
CONCLUSIONS AND MAIN ACTION POINTS
Following conclusions were reached by dialogue participants:
Approaches to addressing inequalities in tobacco use must be effective in targeting and addressing both prevention and smoking cessation;
Tobacco pricing is central to addressing inequalities in smoking – but not enough on its own;
Tobacco and social disadvantage is a cross-government agenda and integration in the operation of statutory services may be beneficial;
Challenging attitudes and norms around tobacco in disadvantaged communities is important but can be challenging;
Knowledge on what works for disadvantaged groups is evolving but incomplete – this creates difficulties in investment of resources;
Partnerships are critical to success in the health inequalities component of tobacco control policies and programmes;
Monitoring and accountability on health inequality dimensions is important;
Effective advocacy is critical to make progress on inequalities – but some of those most vulnerable to tobacco related harm are under-represented.
Main Action Points:
Build tobacco into government considerations for equality budgeting.
Build health inequality dimension into the development of clinical smoking cessation guidelines based on best evidence.
Enhance efforts to target investment in tobacco control including resourcing for equity-focused smoking cessation and progressive tobacco taxation.
Greater engagement with disadvantaged groups in particular with people with mental health difficulties.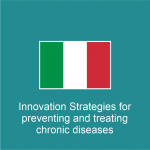 ITALY
Innovation and strategies for chronicity: building alliances to overcome barriers
(Organised by Ministry of Health; Italian National Agency for Regional Healthcare Services Age.Na.S – 27 November 2019)
Background
Multiple actors at regional and national levels share competences in addressing the challenges of preventing and treating chronic diseases.
OBJECTIVES
To present regional projects and plans to support chronic disease strategies, understand the capacity of regions in coordinated actions and explore how to boost the integration of services and coordination of different plans at regional and national level.
CONCLUSIONS AND MAIN ACTION POINTS
Participants agreed on the need for more communication and information involving all national, regional and local stakeholders from the planning phase of the innovation. They also agreed on the need to identify and adopt logics and tools for measuring and evaluating innovations so that synergies can be created on solutions that ensure greater effectiveness throughout the country.
Main Action Points:
Inclusion of the prescription of physical activity/"health gyms" model in the upcoming review of the policy framework of minimum support services "Livelli essenziali di assistenza" by Veneto Region and the Ministry of Health to extend the model to the national population by 2021.
Establish a standing inter-ministerial working group to review current chronic care models.
Designing core competences profile for health professionals involved in NCD settings by the Ministry of Health and other stakeholders.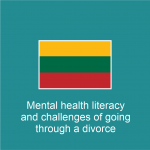 LITHUANIA
Mental health literacy and challenges of going through a divorce – the needs and opportunities for systematic interdisciplinary cooperation
(Organised by Vilnius University and Institute of Hygiene – 6 May 2019)
Background
Divorce for parents and their children is a challenging process which causes a lot of stress in different phases of divorce and adaptation after divorce. In terms of the ratio of marriages and divorces, there are currently 65 divorces per 100 marriages in Lithuania – one of the highest numbers in the European Union. Lithuania shows initiative to investigate the situation, to develop and implement a system of systematic help for divorced families. The theme of marital divorce requires close cooperation between the ministries of justice, social security and labour, health care, education, science and sport, internal affairs, and also municipalities, public health bureaus, non-governmental organizations, various specialists in responding to the health and psychosocial needs of divorced (or going through a divorce) adults and children of different ages.
OBJECTIVES
To gain insight on how to provide the needed supportive services for the divorced families (adults and children) or families going through a divorce.
CONCLUSIONS AND MAIN ACTION POINTS
Interinstitutional cooperation as well as cooperation between different levels is needed. These are municipalities, the Ministries (Government) and non-governmental organizations with strong support from researchers' and universities. Further development of mental health services is needed. The development of family packages would offer families full assistance, e.g. by a psychiatrist and/or a psychologist, social worker and directed to other specialists if needed.
Main Action Points:
Establish interinstitutional collaborative network between Ministry of Health Care, other ministries, municipalities, and non-governmental organisations to ensure the mental health literacy of the population.
Training programme "Improvement of Mental Health Literacy" for educational, social and health care specialists, who are working with children and families (teachers, doctors, nurses, social workers, public health specialists, psychologists).
MALTA
Promoting water consumption through environmental change: the way forward
(Organised by the Ministry of Health – 3 September 2019)
Background
Around 70% of Maltese adults and 40% of children are overweight or obese. Sugar sweetened beverages (SSBs) have been linked to overweight and obesity, the development of Type 2 diabetes as well as dental caries. Substituting water for SSBs and promoting water intake – such as through making free potable drinking water (e.g. through water fountains) prominently and widely accessible in public facilities – is a key strategy to prevent obesity and associated negative health consequences.
Substantial work is already being carried out to improve access to drinking water in Maltese schools, but no measures are being implemented at the neighbourhood and locality level. The installation of water fountains in public open spaces (e.g. playgrounds), communal spaces such as sports grounds, village squares etc., and public buildings (e.g. local council and government offices), would increase access to free, safe drinking water and encourage substitution for SSBs.
OBJECTIVES
To promote discussion of how water consumption can be increased through improving access to and availability of safe drinking water at the neighbourhood or locality level. To examine each organization/institution's potential contribution towards the main objective within a collaborative, intersectoral framework, and establish next steps to address the issue.
CONCLUSIONS AND MAIN ACTION POINTS
Participants agreed to set up a working group to promote water consumption in Malta and increase availability/accessibility of potable water in public places through the installation of water dispensers. It would be necessary to liaise with stakeholders across sectors and take a collaborative approach.
Main Action Points:
Promote increased water consumption in Malta by facilitating accessibility to potable water dispensers in different localities, using key indicators such as water consumption, plastic bottles saved, CO2 saved through reductions in transportation traffic (i.e. less need for distribution of bottled water) and anonymised user data (e.g. level of use by people of different SE groups).
Engage with the Water Services Corporation, the Planning Authority and Local Councils to promote water consumption through environmental change at community level.
Ensure that vulnerable groups are not 'left behind' or disadvantaged in their access to water and adopt a social determinants of health approach to ensure equitable access to water dispensers. This could be achieved through a set-up of local mechanisms with resident associations and local councils to obtain feedback from residents of localities where water dispensers will be installed.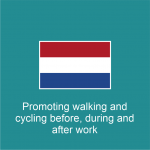 THE NETHERLANDS
Identifying intersectoral strategies to promote walking and cycling before, during and after work in the Netherlands to prevent NCDs
(Organised by the National Institute for Public Health and the Environment – 22 January 2020)
Background
Sufficient physical exercise reduces the risk for a number of important chronic diseases including type 2 diabetes, coronary heart disease, stroke, depression, breast and intestinal cancer. For older people physical exercise reduces the risk for fractures, physical impediments, cognitive decline and dementia. However, active commuting is not enough; physical exercise throughout the day is as important. Walking and biking are modes of exercise that are easily put to practice in daily life and may help change sitting behaviour.
The Alliance 'Werken in Beweging', formed by the Dutch Cyclists' Association and Wandelnet (network of recreational walking) was set up in line with goals of the National Prevention Agreement, i.e. to encourage daily exercise among employees to prevent obesity. The Alliance aims to launch an online platform to inspire and inform employers about possibilities to promote walking and cycling to / during work and to offer this in the form of step-by-step plans, downloads, etc., as concretely and as easily as possible.  The actual implementation of these programmes and activities at the workplace is thus the central aim of the project of the Alliance 'Werken in Beweging'.
OBJECTIVES
The two action oriented sub-questions were: 1) How can the ministries engaged (Ministry of Health, Welfare and Sports, Ministry of Social Affairs, Ministry of Infrastructure and Water) effectively contribute to structural activities: coaching, organisations' sports day?; and 2) How can societal stakeholders contribute?
CONCLUSIONS AND MAIN ACTION POINTS
The coordinating body Alliance 'Werken in Beweging' will bring the theme of this Policy Dialogue forward by collaborating with stakeholders from policy and practice in different sectors and policy fields such as social affairs, infrastructure, transport and health.
Each participant in the Dialogue formulated an action point and will continue with their own actions, they included:
Promoting 'Cycling as medicine' by pilot group of physicians and patients;
The Ministry of Infrastructure and Water Management has a cycling mission: every employer in the Netherlands makes an effort for 10% more employees to cycle to work.
Almere city will design a physical activity-friendly city.
The Dutch Patients Association will incorporate practical guidance for stimulating physical activity among workers with a chronic disease into the 'central information point for chronic diseases & work'.
Waterschap Rivierenland is disseminating information about its role as cycling friendly employer to other national water authorities.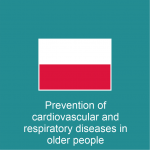 POLAND
Prevention of cardiovascular system and respiratory system diseases and their consequences by modification of the Comprehensive Geriatric Assessment
(Organised by the National Institute of Geriatrics, Rheumatology and Rehabilitation – 27 of November 2018)
Background
Heart failure is a disease frequently diagnosed in Poland. In 2015, it was diagnosed in around 226 thousand people, but morbidity forecasts indicate that in 2025 the figure will be 258 100  (Rywik TM et al. 2011) Starting from the age of 60, the percentage of those suffering from heart failure doubles with each decade of life. (4, 5). The prevalence of HF in the group of people over 80 is estimated at 10%.
The classic model of diagnostic procedure in HF is to assess clinical symptoms and, if present, to perform an echocardiographic examination. Assessment of plasma concentration of N-terminal prohormone of brain natriuretic peptide (NT-proBNP) can be used as an initial diagnostic test, but mainly in patients with an unclear onset of symptoms or if there is no access to echocardiographic examination. Access to echocardiographic examination is sometimes difficult, which may result in a delay in diagnosis and treatment, leading to lower effectiveness of the treatment. The NT-proBNP assessment is mainly performed in large hospitals, academic centres, but is not widely available or used in screening.
OBJECTIVES
To present state of the art and Polish experience in Comprehensive Geriatric Assessment (CGA); To assess the benefits of enriching CGA; To assess the economic justification for inclusion of NT-proBNP and spirometry in CGA.
CONCLUSIONS AND MAIN ACTION POINTS
During the meeting, the main areas of future activity were selected:
increasing the availability of CGA for elderly patients (60+) through training and empowering a wider group of providers (not only geriatricians): doctors, nurses, physiotherapists to perform the geriatric evaluation of patients, introduction of incentive mechanisms for conducting VES-13 and Total Geriatric Assessment in primary care facilities and non-geriatric hospital departments.
extending the list of current laboratory and specialist tests performed as part of the Total Geriatric Assessment by 2 obligatory tests: NT-proBNP and spirometry; and re-evaluation of the costs of the procedure.
reactivation of the Team of Experts in Geriatric Care at the Ministry of Health for updating and disseminating standards of geriatric care, proposing innovative solutions in geriatric care, implementing the integrated geriatric care model.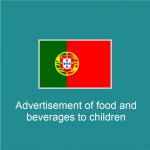 PORTUGAL
Advertisement of Food and Beverages to Children
(Organised by the Directorate-General of Health – 30 January 2019)
Background
In Portugal 30,7% of children are overweight or obese. The eating habits of the Portuguese children and adolescents are concerning: 69% of children eat less than 400g of fruit and vegetables per day, 41% of the adolescents consume soft drinks daily and 43% of them drink more than one soda per day.
Food advertising to children promotes products that are mainly high in sugar and fat. The evidence indicates that unhealthy food and beverage marketing increases dietary intake and preference for energy dense, low-nutrition foods and beverages. Thus, unhealthy foods and beverages marketing increases intake and influences dietary preferences in children during or shortly after exposure to advertisements.
OBJECTIVES
The main objective of the policy dialogue was to find ways to tackle the issue of advertising of unhealthy food and beverages to children at national level. The specific objectives included understanding the perception of each participating entity regarding the current status of the matter; understanding what each participating entity has done to date to address the matter and how each participating entity could contribute to next steps to tackle the issue; to discuss the effectiveness of regulation versus self-regulation and the main barriers to regulation of food and beverage advertisements to children.
CONCLUSIONS AND MAIN ACTION POINTS
Participants concluded that that self-regulation is not enough, highlighting the need for health literacy improvement among population. "Trendy" advertising of healthy foods and beverages, through young influencers, was considered a smart option.
Main Action Points:
to create a working group to close the ongoing legislative proposal regarding advertisement of food and beverages to children. This proposed legislation would limit advertising of foods and beverages with a high content of sugar, fat or sodium in preschool, basic and secondary education establishments, in children's playgrounds and within a specific radius of those places, as well as in publications, programmes, or activities for minors.
To create a working group focused on the promotion of Health and Food Literacy amongst the Portuguese population. The objectives would be to define actions that would have two aims: (1) to improve health and food literacy of the population, enabling them to be more critical towards advertising and marketing of foods and beverages; and (2) to work together with digital influencers in order to raise awareness about this issue.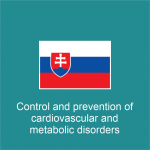 SLOVAKIA
Collaborative approach in Control and Prevention of cardiovascular and metabolic disorders
(Organised by the Ministry of Health – 29 October 2019)
Background
Cardiovascular diseases and cancer account for almost three-quarters of deaths in Slovakia. Heart diseases and stroke are the leading causes of death, followed by lung and colorectal cancers. Slovakia wishes to support health promotion across the broader health system, increase the use of clinical preventive services, provide services that extend care outside the clinical setting, implement interventions that reach the whole population.
OBJECTIVES
To discuss with the experts on diabetology, cardiology, general medicine and public health how to collaboratively approach prevention of cardiovascular and metabolic disorders. More specifically, participants aimed to prepare the concept of the National Program of Health Promotion and Healthy Lifestyle and discuss the creation and implementation of standard diagnostic and therapeutic procedures in the field of diabetology for adults and children.
CONCLUSIONS AND MAIN ACTION POINTS
The conclusions of the dialogue will serve as a starting point for the creation of a new National Health Promotion and Healthy Lifestyle Programme for 2020-2026, which the Ministry of Health should submit for the Government's meeting discussion and further approval. This process requires the highest political support, as well as appropriate investment in terms of stakeholder efforts, prioritization and financial resources.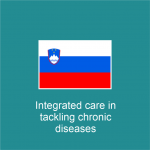 SLOVENIA
Integrated care in tackling chronic diseases
(Organised by the National Institute of Public Health of Slovenia (NIPH)- 30 January 2020)
Background
The policy dialogue fits into broader perspective of Slovenian national health resolution 2016-2025. On the basis of JA CHRODIS recommendations and set of criteria, representatives of General hospital Novo mesto and Heath centre Novo mesto made a proposal for integration of care between primary and secondary level of healthcare for persons with multiple, complex needs, with particular emphasis on patient participation.
Barriers and facilitators for integration of care were analysed with use of focus groups, in-depth interviews, case studies and SWOT analysis. Facilitators include e.g. the existence of professional guidelines, well-developed medical activity of primary and secondary level and the impression of good collaboration among health professionals. Barriers present many recognizable features of current healthcare, e.g. lack of systematic communication (patient as the main transmitter of information among different healthcare professionals), the current organization of care supports the fragmentation of care, which focuses on individual diseases.
Case studies provided important qualitative data. Among other things, people with the highest risk of poor health outcomes are those suffering major socioeconomic deprivation. An integrated model of care, besides including social welfare, involves proactively linking health service and social work centres.
OBJECTIVES
To propose the integration of care model, its implementation and sustainability. More specifically, this would include mapping of the key players including potential owners of the process, potential positions of power and potential sustainability drivers; as well as identification of smart steps forward to support policy process, proposed integrated care model  implementation and sustainability in short, middle and long term.
CONCLUSIONS AND MAIN ACTION POINTS
Invited Policy dialogue participants were a heterogenic group with a strong patient orientated professional commitment. Thorough and comprehensive debate contributed to five action plan proposals:
Identification of key chronic conditions;
Creation of national streams and pathways for chronic conditions;
Pilot project for facilitation of integrated care with method of bundle payment of healthcare services;
Upgrade of e-consultation, and
the commitment of members to hold ad hoc meetings regularly for next 2 years.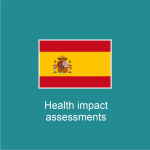 SPAIN
Health Impact Assessment. Alternatives for an effective implementation of Article 35 of the Spanish Public Health Act 33/2011
(Organised by General Directorate of Public Health, Quality and Innovation, Ministry of Health and Carlos III Health Institute – 10 June 2019)
Background
According to the General Public Health Law (Law 33/2011), the Health Impact Assessment (HIA) consists of "a combination of procedures, methods and tools with which a standard, plan, program, or project can be analysed in relation to its potential effects on the health of the population and about their distribution". The HIA is included in article 35, which establishes that Public Administrations must submit to HIA the standards, plans, programs and projects that have a significant impact on health.
However, since the publication of Law 33/2011, the MoH has not developed the article 35. Some Autonomous Communities (Basque Country, Catalonia, Andalusia and Valencian Community) decided to take the initiative and have normatively developed the application of the HIA in their territorial scope. The dilemma is whether the health authorities should have a greater participation (integration) in the Environmental Impact Assessment, or if they should develop the methodology and the application of the HIS in a parallel and independent way; or adopt a mixed and integrated approach.
OBJECTIVES
To reinforce collaboration between the MoH and the MET to jointly address health and environment and to assess the possibility to include health indicators into Environmental Impact Assessment (EIA). They specifically hoped to achieve a clear commitment to intersectoral work addressing equity and social and environmental determinants of health, as well as the establishment of formal mechanisms for joint work between the two ministries.
CONCLUSIONS AND MAIN ACTION POINTS
The action plan detailed an agreement to create an Inter-Departmental Working Group between the two Ministries to address the above-mentioned issues. This is a permanent working group with participants from both Ministries (Ministry of Health, Consumer Affairs and Social Welfare and Ministry for Ecological Transition).
Main Action Points:
Establishment of criteria for HIA within EIA that takes into account equity and social determinants of health
Joint elaboration of methodological guidelines and "ad hoc" tools
Addressing involvement of Autonomous Communities and adequate channels and procedures for it
Definition of the HIA scope of application, particularly when there is no implicit link with the EIA
Joint evaluation of alternative solutions for the establishment of specific regulations to perform HIAs.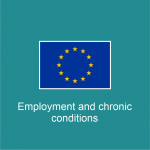 EUROPEAN UNION
Employment and Chronic Conditions. Towards inclusion, integration and reintegration of people with chronic conditions in the workplace and improvement of workers' health and wellbeing: the CHRODIS PLUS Workbox
(Organised by Fondazione IRCCS Istituto Neurologico Carlo Besta, Italy; Finnish Institute for Health and Welfare (THL); Instituto de Salud Carlos III, Spain; Semmelweis University Budapest, Hungary- 12 November 2019)
Background
The increasing prevalence of chronic conditions in Europe's working age population underlines the need for a European strategy towards inclusion, integration and reintegration of employees in the workplace as well as towards the development of actions to support workers' health and wellbeing. The JA CHRODIS PLUS Policy Dialogue on aimed to identify the practical steps for EU policy to support employment for people with chronic diseases and to address the impact of chronic diseases in the employment sector.
OBJECTIVES
To bring together EU stakeholders around the benefits of the workplace inclusion, integration and reintegration of people with chronic conditions; To present the CHRODIS PLUS Workbox on Employment and Chronic Conditions which includes a Training Tool for managers on workplace inclusion and work ability and a Toolkit for fostering employees' wellbeing, health and work participation (which is freely available in different languages on the CHRODIS website).
CONCLUSIONS AND MAIN ACTION POINTS
In terms of concrete suggestions on how EU policy can support the implementation of these instruments, several points were raised and suggested for future activities.
The first opportunity is through integrating workplace health in the 'state of health in the EU cycle'. (i.e. 'Health at a glance' report and country reports).
The second suggestion is that many aspects explored by the Training for managers in particular can be taken up in the EU Semester process, proposing recommendations along these lines for reform to Members States in the areas of health and employment for example.
A third avenue of action is through public awareness campaigns such as the anti-discrimination awareness campaign currently ran by the Disability unit within the European Commission which, as part of their campaign, is organising local events for national employers on reasonable accommodation.
The fourth possible suggestion is the promotion of the Workbox for employment and chronic conditions through activities with social partners.
The fifth suggestion is to try, each stakeholder through its means, to reach out to public external programs that offer support to small businesses.
The sixth suggestion concerns the EU that needs to keep enforcing effective compliance with health and safety risks in workplaces. Employers must assess risks, particularly to vulnerable workers, including those with CDs. It is not always known that there is this specific focus on vulnerable workers.
Last important role the EU can play is cooperation and joint policy to bring public health, OSHA and employment services together.
EUROPEAN UNION
Funding of Health Promotion and Chronic Disease Prevention
(Organised by EuroHealthNet – 26 June 2020, full version is available here)
Background
Given the links between COVID-19 risk factors and chronic illness, decision-makers should have renewed urgency to step up their actions in order to prevent the development of largely-preventable chronic conditions. At the same time, the physical distancing measures required to slow the spread of COVID-19 have had direct or indirect impacts on European citizens' stress levels, as they are exposed to economic uncertainty, have reduced opportunities to stay physically active, and may be in toxic home environments where they have less access to healthy foods, more exposure to violence or greater risk of substance abuse. Where will the funding for this response come from?
At present, important changes to the EU's multi-annual financial framework (MFF) have been proposed as a part of the response to the COVID-19 crisis. The health programme, in particular, may receive a much higher budget than in previous periods. This is an important opportunity for decision-makers to explore specific ways in which they can support funding of health promotion and prevention of chronic diseases, which are both affecting and affected by COVID-19.
OBJECTIVES
The primary focus of the policy dialogue was on understanding the ways in which revised European Union funding mechanisms may be structured and how they may be used towards prevention of chronic diseases and to support the broader health system during this crisis period and its aftermath. It also explored the specific capacity building needs decision-makers may have in accessing these funds. The main outcome of the policy dialogue was a list of steps for action for EU and national policy and decision-makers to increase equitable and sustainable funding and financing of health promotion and chronic disease prevention.
CONCLUSIONS AND MAIN ACTION POINTS
The discussion focused on how ministries of health and other organisations working on health normally access information about EU-level initiatives, opportunities and funding. It was widely agreed that the information from the source (e.g. European Commission) must be as clear as possible, which would facilitate the inter-ministerial as well as vertical  communication within member states. It was also agreed that strong working relationships and communication channels between ministries (e.g., health, justice, finance, social affairs, environment) are also key to improving the flow of information about different, potentially-relevant funding opportunities.
Future actions in the field of funding and financing health promotion and chornic disease prevention should include further focus on capacity building of regional and local organisations to request financial assistance, absorb money and subsequently manage projects on the ground. Overall, it was found that smaller organisations on the ground are harder to reach by national fund managing authorities, therefore strengthening of national focal points (in health) and improving their cooperation across sectors was welcomed (e.g., bundling of projects).
It has also been concluded that empowering local organisations to participate in European initiatives has added value at regional level. When regional authorities are more pressured to respond to immediate care needs, local units have more time to dedicate to health promotion and disease prevention.