Background
Many chronic diseases are preventable, or their onset can be delayed, through policies and interventions that address modifiable individual and social risk factors. Yet only 3% of health costs in EU Member States are presently invested in prevention measures, whereas about 97% are spent on treatment.
The EU Reflection Process on Chronic Diseases (September 2013) identified the potential that lies in systematically mapping, validating and transferring good practices that exist across the EU in relation to health promotion and primary prevention of chronic disease.
The aim of this JA-CHRODIS work package (WP 5) is to develop this potential. The focus is on cardiovascular diseases, stroke and type 2 diabetes. The work takes into account lifestyles and health-related behaviour as well as the socioeconomic determinants that influence them.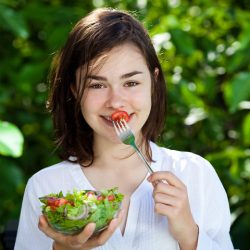 WP 5 Partners
WP leader and co-leader
Federal Center for Health Education (BZgA), Germany (leader)
Contact:
Alexander Haarmann: Alexander.Haarman@bzga.de
Associated Partners
Andalusian Regional Ministry of Equality, Health and Social Policies (CISPSJA), Spain
Center for Health Education and Disease Prevention (SMLPC), Lithuania
Directorate General of Health (DGS), Portugal
European Institute of Womens Health (EIWH), Ireland
Directorate of Health (DOHI), Iceland
Health Service Executive (HSE), Ireland
Institute of Health Carlos III (ISCIII), Spain
Institute of Public Health in Ireland (IPH), Ireland
Ministry of Health (YPE), Greece
Ministry of Health (MINSAL), Italy
Ministry of Health and Care Services (HOD), Norway
National Centre of Public Health and Analysis (NCPHA), Bulgaria
National Health Institute Doutor Ricardo Jorge (INSA), Portugal
National Institute of Health (ISS), Italy
National Institute for Health Development (NIHD), Estonia
National Institute for Public Health and the Environment (RIVM), the Netherlands
Progress and Health Foundation (FPS), Spain
Collaborating Partners
Consejería de Sanidad y Servicios Sociales, Comunidad Autónoma de Cantabria, Spain
Consejería de Sanidad y Asuntos Sociales, Comunidad Autónoma de Castilla-La Mancha, Spain
Dirección General de Asistencia Sanitaria, Agencia Valenciana de Salud, Spain
European Health Futures Forum (EHFF), UK
European Wound Management Association, Denmark
Ministry of Health, Cyprus
National Board of Health and Welfare, Sweden
Pharmaceutical Group of the EU (PGEU)
Platform for Better Oral Health in Europe
Servicio Canario de Salud, Comunidad Autónoma de Canarias, Spain
University of Coimbra, Portugal
WHO Regional Office for Europe, Denmark