The CHRODIS PLUS Governing Board
The CHRODIS PLUS Governing Board was established in order to generate synergies between EU institutions and EU Member States and EEA countries in regards to the health agenda on chronic diseases and healthy ageing. It is comprised of representatives nominated by the health ministries of Members States, EEA countries, and representatives of the European Commission and the European Region of the World Health Organization (WHO).
The Governing Board's main responsibilities are to keep relevant policy-makers informed, contribute to guiding the technical work and strategic progress of the CHRODIS PLUS Joint Action, and to support the development of a sustainability plan based on keeping chronic diseases at the forefront of the political agenda for health after the end of the Joint Action. The Governing Board meets once a year.
---
First CHRODIS PLUS Governing Board meeting
We are pleased to invite Governing Board members to participate in the 1st Governing Board meeting of the Joint Action CHRODIS PLUS.
The purpose of this meeting is to create a common vision, to provide strategic guidance and thoughtful sounding board for the JA_CHRODIS PLUS. It is also expected to discuss and agree on Terms of Reference and Operating Procedure of the Governing Board.
Location: Ulm, Germany
Date: Tuesday, 19 June 2018
Time: 8:00 – 16:00
Location: Ulm University, James-Franck-Ring str., 89081 Ulm
Participants: one nominated person per country.
The board session (09:00 – 14:00)  will be immediately followed by a visit to an mHealth tool developing site and presentation of the m(obile)Health tool.
Registration : https://goo.gl/forms/KRgtkmKC9MW4U8D92
Please sign up to the meeting by 10th May at the very latest.
Click here to see the Preliminary Agenda.
1st Governing Board Meeting in Ulm – Venue
One-minute-video on Ulm – Click on the picture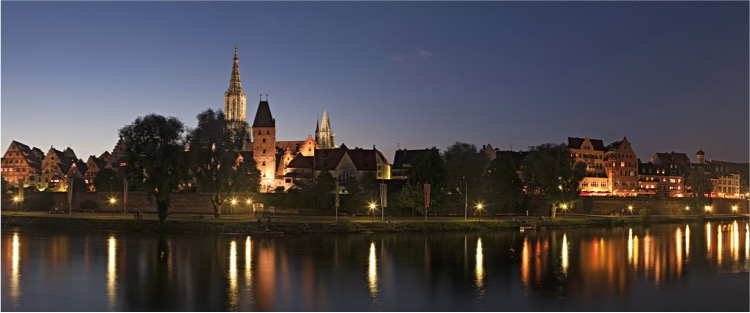 ---
CHRODIS PLUS Governing Board members
Austria – Eva-Maria Kernstock, Federal Ministry of Health and Women's Affairs
Belgium – Saskia van de Bogaert, Federal Public Service Health, Food Chain Safety and Environment
Belgium – Danielle Massant (alternate member), Flemish Administration (Agentschap Zorg en Gezondheid) 
Cyprus – Myrto Azina Chronides, Ministry of Health (Medical Officer 1st Class)
Cyprus – Chryso Gregoriadou (alternate member), Ministry of Health (Nursing Services  Officer)
Denmark – Charan Nelander, The Danish Committee for Health Education (CEO)
Finland – Heli Hätönen, Ministry of Social Affairs and Health
France – Christine Berling, Head of International and European Affairs department at the Directorate General for Health
France  – Jean-Baptiste Rouffet (alternate member), Department of European and International Affairs, Directorate General for Health
Germany – Yvette Shajanian Zarneh, The Federal Centre for Health Education (BZgA) Division "International Relations"
Germany  – Ursula von  Rüden (alternate member), The Federal Centre for Health Education (BZgA), Division "Research, Quality Assurance"
Greece – Fofo Kalyva, Director of the Non Communicative Diseases & Nutrition Unit of the Directorate of Public Health at the Hellenic Ministry of Health

Greece – Stefania Xenariou (alternate member), University education administrative employee in the Communicative Diseases Unit of the Directorate of Public Health at the Hellenic Ministry of Health
Hungary – Zoltan Cserhati, National Institute of Pharmacy and Nutrition, Deputy Director General
Iceland – Áshildur Knútsdóttir, the Ministry of Welfare
Iceland  – Dóra Guðrún Guðmundsdóttir (alternate member), the Directorate of Health
Ireland – John Devlin, Department of Health (Deputy Chief Medical Officer)
Ireland  – Sandra Barnes (alternate member), Department of Health (Assistant Principal Officer)
Ireland  – Teresa Bennett (alternate member), Project Manager/Senior Health, Promotion Officer, Health Services Executive
Italy  – Giovanni Nicoletti (alternate member), Ministry of Health of Italy
Lithuania  – Lina Jaruševičienė, Vice-Minister of Health, Ministry of Health of The Republic of Lithuania
Lithuania – Genovaitė Klimienė (alternate member), Chief Officer , MoH Lithuania, Personal Health Care Department
Luxembourg – Guillaume Campagne, Direction de la Santé, Division de la Médecine Préventive
Luxembourg – Simone Steil  (alternate member), Direction de la Santé, Division de la Médecine Préventive
Malta – Paula Vassallo, Health Promotion and Disease Prevention, Director
Netherlands – Martijn Martena, Ministry of Health, Sports and Welfare 
Netherlands – Damiët M.A. Onderstal, Ministry of Health of the Netherlands
Norway – Petter Øgar, Department of Municipal Health Services,Director General
Poland – Joanna Kilkowska, Ministry of Health, Deputy Director in the Department of Health Policy
Poland  – Anna Chmielewska (alternate member), Ministry of Health, specialist in the Department of Health Policy
Portugal – Andreia Jorge Silva, The Directorate-General of Health, Director of Services for Disease Prevention and Health Promotion
Romania – Alexandra Cucu, Director for Health promotion and evaluation
Romania – Florentina Furtunescu, Associate Professor UMF Carol Davila
Serbia – Ljubica Pakovic, Ministry of Health of Serbia
Slovakia – Štefan Laššán, Ministry of Health of the Slovak republic, General director of the Department of Health
Slovenia – Vesna-Kerstin Petric, Ministry of Health
Slovenia  – Pia Vracko (alternate member), National Institute of Public Health
Spain – Paloma Casado Durandez, General Directorate of Public Health
Spain  – Carmen Arias López (alternate member), Technical expert of the Quality and innovation Sub-Directorate
Sweden – Iréne Nilsson Carlsson, Swedish National Board of Health and Welfare
United Kingdom – Tim Baxter, Deputy Director, Healthy Behaviours, Department of Health
The Organisation for Economic Co-operation and Development(OECD) – Michele Cecchini, Principal Administrator (Public Health), ELS – Health Division
World Health Organization (WHO) – Bente Mikkelsen, WHO Regional Office for Europe
World Health Organization (WHO) – Jill Farrington, WHO Regional Office for Europe