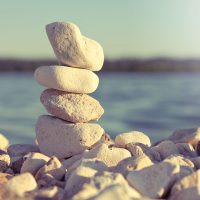 Work Package 3 – Evaluation
The main focus of work package 3 is to continuously evaluate if the Joint Action tasks are being conducted as planned and if the objectives are reached. This constant process is supported by Evaluation Plan, consequent monitoring of the implementation through ongoing evaluation analysis.
Evaluation plan
The evaluation plan analyses the needs, objectives and achievements of the whole Joint Action and each Work Package task, establishing the most relevant process, output and outcome indicators for each specific objective of the Joint Action. The evaluation plan consists of two main parts: a monitoring and an impact plan.
Implementation monitoring
Monitoring plan provides basic planning processes related to monitoring of implementation actions within the Joint Action. After the Monitoring Plan is defined, data collection systems will be put into place in order to gather the required information to assess the level of performance of the Joint Action.
Ongoing Evaluation analysis
There are around 12-15 mostly online surveys expected to be undertaken to assess Joint Action outputs such as deliverables, events or Joint Action meetings. By means of the surveys, satisfaction with and uptake of Chrodis Plus implementation projects, main outputs and organizational/logistic issues will be analysed. Finally, contributing-value interviews with Governing Board and WP Leaders will complement the ongoing evaluation analysis task.
Short/mid-term Impact Evaluation
A set of indicators following the approach proposed in the Joint Action Chrodis impact assessment plan will be defined. The required data will be later searched and analysed to finally be a relevant project outcome.
Timeline related to deliverables/milestones
November 2018: The monitoring evaluation plan is expected to be delivered at April, 2018. The short/mid-Term Impact Evaluation report.
August 2020: Final Evaluation report
February 2019: First-period Evaluation Report
February 2020: Impact Evaluation Report

Work package 3 leaders
 Work Package 3 subcontractors
Associação Protetora dos Diabéticos de Portugal (APDP)
Fundación para la Formación e Investigación Sanitarias de la Región de Murcia, Expert partner (FFIS
Personal mission of work package leader and co-leader:
Emmanuel: "My personal mission is to credibly evaluate the success and quality of the Joint Action implementation, and contribute to highlight the impact produced within and beyond the Joint Action."
Mireia: "My personal mission is to give advice in several project tasks such as providing reports' feedback, helping in the working plans definition, supporting the surveys' design, conducting interviews with experts, among others."