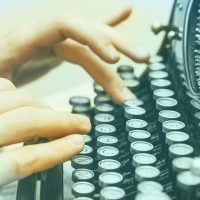 02 – Communication Work Package
This WP facilitated sustainable internal and external communication within the Joint Action. It ensured that the Joint Action's activities, results and recommendations were communicated to all stakeholders and European audiences at the EU and national level.
The website you are currently visiting is the main information tool regarding the project's activities. Here you can find all of the necessary information about our work and results, as well as news, newsletters, and past events. This website was frequently updated so that anyone interested in the fight against chronic diseases could remain informed about the latest news and outcomes as the project unfolded.
The Communication Work Package strives to engage a variety of stakeholders in order to increase the impact of the Joint Action's results and outcomes. Stakeholders will be identified based on the results of the stakeholder analysis. The purpose of this exercise is to identify stakeholders' interests, exchange knowledge on preferred methods for interaction, determine preferred communication channels and the best use of social media, get in direct touch with stakeholders, and involve them actively in JA activities.
We reach our target audience by using different forms of social media to promote and communicate interesting news, updates on project activities and project events. We use Facebook, Twitter and YouTube to better connect with our wide European audience and even beyond. Social media serves as an effective tool to broaden our contacts, partnerships and networks. Join our network on Facebook (EU_Chrodis), Twitter (EU_CHRODISplus), and subscribe to our YouTube channel (EU CHRODISplus). Follow us on one or more of our social media channels to receive the latest news.
The communication plan is detailed in the Communication Strategy. This document specifies objectives and breaks them down into detailed activity planning, identification of target groups, and use of the most effective dissemination channels in relation to the timing of the communication actions. This document represents the guide for internal and most importantly external communication. The results of stakeholder analyses are reflected in this paper. The essential part of this strategy paper is the marketing strategy that is tailored to promote our activities, and their results and outcomes.
PARTNERSHIPS AND NETWORKS
Reaching out for new partnerships and motivating new stakeholders to get on board is one of the communication priorities in this work package. Our partner network is an important marketing and communication channel for cascading key messages and project activity information out to our partners' networks.
Should you be interested in getting on board and receiving the latest news regarding our events, activities and recommendations, follow us either via social media or subscribe to our Joint Action newsletter here.
The Personal Mission of the Work Package leaders:
"We believe that CHRODIS PLUS is a project that offers tested public health models of outstanding value to health organisations across Europe and beyond. As the leaders of the communications function of this project, we are excited to contribute to and learn from this multinational knowledge transfer. We also feel privileged to be part of the network of  'chrodisians', the talented and dedicated health professionals working for the project".
Work Package Leaders:
| | |
| --- | --- |
| | |
| Zoltan Aszalos - Semmelweis University Budapest, Hungary | Zuzana Matloňova - Ministry of Health of the Slovak Republic |
Semmelweis University Budapest, Hungary
Contact: Zoltan Aszalos at zoltan.aszalos@emk.sote.hu
Ministry of Health of the Slovak Republic, Slovakia
Contact: Zuzana Matloňova at zuzana.matlonova@health.gov.sk