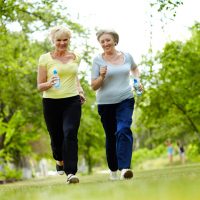 MAIN TASKS
TASK 1: – PREPARING AND UPDATING COUNTRY REPORTS ON THE CURRENT SITUATION OF HEALTH PROMOTION AND DISEASE PREVENTION IN EUROPEAN COUNTRIES AND BRINGING THE INFORMATION TOGETHER IN A COMPARATIVE OVERVIEW
Leaders: EuroHealthNet and the National Institute for Health and Welfare Finland (THL)
To facilitate action on chronic diseases through health promotion and disease prevention, we need an overview of the current situation in European countries in terms of policies, interventions, and key stakeholders. For this purpose:
we assess the state of development of policies on Health Promotion and Disease Prevention (HPDP) in Croatia, Finland, Hungary, Poland, Serbia and Slovenia
we update 14 existing country reports, developed during the first Joint Action on Chronic Diseases (JA-CHRODIS). Based on this input, EuroHealthNet and THL will produce a comparative overview including new health promotion developments and services.
Special attention is paid to the target groups addressed by the HPDP implementations (see Task 2): children at school, adults at the workplace and older people in a care setting.
The country reports will
provide policy makers, practitioners, and stakeholders with a quick idea of the situation and key actors in the respective countries
provide an understanding of what is needed in terms of health and other relevant policies and strategies (physical education, anti-smoking laws, employment policies, etc.) and in terms of implementation of good practices for the target groups.
present a helpful reference point for more efficient cross-national learning
provide insights from an EU perspective into broader health systems organisation as well as be the input for policy dialogues (WP4)
Timeline:
6 new reports, updated reports and an overview report to be published in spring 2018.
TASK 2: –ADAPTATION AND IMPLEMENTATION OF INTERSECTORAL GOOD PRACTICES IN HEALTH PROMOTION
Leaders: EuroHealthNet and Kronikgune
We know that good practices in health promotion for chronic diseases exist. We now wish to see these winning concepts transferred in different contexts. Drawing on well-proven HPDP good practices identified during JA-CHRODIS, selected project partners will adapt and implement some of these practices into their respective countries and contexts. Partners will focus on three thematic groups:
Children in schools;
Adults at the workplace;
Older people.
In the first year, all partners involved will review and agree on the common framework for systematic assessments of their chosen good practice in relation to their context, including an analysis of the feasibility of the transfer. In addition, partners implementing practices will conceive an action plan and assess and adapt the intervention to their local context.
In the second year, good practice owners and non-implementing partners will support the new implementers and monitor the implementation process.
The good practices that will be implemented on children in schools include:
The Irish JA-CHRODIS Good Practice "Active School Flag"(ASF), is an initiative aimed to enhance levels of physical activity for children through developing a physically active and educated school community. It is targeted at school-going children between the ages of 5 and 18 and open to all primary, post-primary, special needs education schools and YouthReach centres. Elements of the ASF will be implemented by:

Piedmont Regional Health Promotion Documentation Centre (DORS, Italy) and
Institute of  Hygiene (HI, Lithuania).

The Dutch JA-CHRODIS Good Practice "JOGG", which addresses the issue of children and adolescent obesity. It encourages all people in a town or neighborhood to make healthy food and exercise an easy and attractive lifestyle option for young people, focusing on children and adolescents along with their parents and direct environment. Elements of JOGG will be implemented by:

Directorate of Health (DOHI, Iceland)
The Greek JA-CHRODIS Good Practice "ToyBox"-intervention, a multicomponent, kindergarten-based, family-involved intervention, focusing on the promotion of water consumption, healthy snacking, physical activity and the reduction of sedentary time in preschool children and their families. Elements of the "Toybox" intervention will be implemented by:

Directorate of Health and Disease Prevention Malta.
The good practice focusing on adults at the workplace is:
The Italian JA-CHRODIS Good Practice "Lombardy Workplace Health Promotion Network". The Lombardy Workplace Health Promotion (WHP) Network aims at promoting healthy lifestyle through different actions and information targeting healthy eating, smoking cessation, increased physical activity, alcohol reduction and safe walking/biking to work. It is a public-private network building on partnerships and collaboration with all workplace main stakeholders: associations of enterprises, trade unions and the regional health system. The WHP Network will be implemented by:

Andalusian Regional Ministry of Equality, Health and Social Policies (CSJA Spain).
Finally, the good practice focusing on older people in care settings is:
The Icelandic JA-CHRODIS study "Multimodal Training Intervention in Communities – an Approach to Successful Ageing", examined and evaluated the effects of a 6-month multimodal training intervention including nutrition and health counselling in order to prevent health risks among older people (71-90). Preliminary results showed that the intervention design and methodology could form a sustainable strategy for developing and maintaining the health of older people in line with international recommendations. It will be implemented by:

Institute of Hygiene (HI) in Lithuania
Institute of Health Carlos III (ISCIII) in Spain
Directorate of Health (DOHI) in Iceland.
Timeline:
Preparatory Phase: September 2017 – August 2018 (Situation analyses, feasibility assessments and the implementation strategy ready)
Implementation Phase: September 2018 – April 2020
TASK 3: SUPPORT HEALTH PROMOTION ACROSS THE BROADER HEALTH SYSTEM
Leaders: Dutch National Institute for Public Health and the Environment (RIVM) and National Oncology Institute Hungary (OOI)
Real sustainable impact on chronic diseases can only be achieved by applying an HPDP approach within the whole health system and also between different sectors that directly or indirectly influence health. Both intra- and inter-sectoral collaboration are important. Integrated care should include HPDP to prevent and manage chronic diseases proactively and strengthen patients' own roles in decision-making and disease management. Moreover, HPDP approaches that involve other sectors have proven to be more effective in general, whereas collaborations between health and social services in particular provide good opportunities to reach more vulnerable and/or disadvantaged populations who usually do not participate in health promotion activities, as these people often only use health (and social) services when poor health and related problems have appeared.
We want to identify factors that facilitate and/or hinder collaboration of HPDP approaches within health (and social) care settings, examine efficient ways to work between the health and other sectors, and support synergies between community-based and healthcare services efforts.
We will analyse:
intra-sectoral collaboration within healthcare that addresses both the prevention and management of chronic diseases (HPDP as part of integrated care practices);
inter-sectoral collaboration between the broader health system and other sectors that provides opportunities for HPDP.
More specifically, we will:
Identify and describe good practices of intra- and inter-sectoral collaborations in European countries that aim to prevent or proactively manage chronic diseases, with a specific focus on empowering vulnerable or disadvantaged groups;
Analyse the success factors and barriers for such collaborations;
Discuss these factors and how to address them in developing new collaborations with experts/partners involved in other CHRODIS+ work packages;
Synthesise the insights gained by our work in a recommendations report.
Timeline:
September 2017 – August 2018: Identifying and describing good practices and analysing the success factors or barriers for intra- and inter-sectoral collaboration
September 2018 – August 2019: Compiling up a list of key success factors and barriers for intra- and inter-sectoral collaboration on HPDP; organising an expert meeting, including Governing Board members, to validate the list
September 2019 – August 2020: Organising a final workshop with external experts and reporting to formulate recommendations regarding intra- and inter-sectoral collaboration on HPDP in relation to healthcare
Leaders: EuroHealthNet and the National Institute for Health and Welfare Finland (THL)
The findings and results of our work on HPDP in CHRODIS+ will be presented in a series of recommendations.
Timeline: May – August 2020
KEY EXPERTS AND ORGANISATIONS
| | | |
| --- | --- | --- |
| | | |
| Claudia Marinetti - Euro HealthNet, Belgium | | Anne Lounamaa - National Institute for Health and Welfare, Finland |
"We are proud to be leading the health promotion and disease prevention section of CHRODIS+ which will not only contribute to a healthier Europe, but to a fairer one too. Our work will aid the much needed shift towards prevention and promotion. We will address health inequalities and chronic diseases together. This will benefit all; it will make health systems more sustainable, support the sustainable development goals, and most importantly, help citizens to obtain their right to the highest attainable standard of health, regardless of their social and economic status."
Work Package Leader: EuroHealthNet
Contact:
Work Package Leader: National Institute for Health and Welfare Finland (THL)
Contact:
Implementing Partners
1/ ASL-TO3 (Italy), via the Piedmont Regional Health Promotion Documentation Centre (DORS)
2/ Institute of Hygiene (Lithuania)
3/ Directorate of Health (DOHI, Iceland)
4/ Directorate of Health and Disease Prevention (Malta)
5/ Andalusian Regional Ministry of Equality, Health and Social Policies (CSJA, Spain)
6/ Institute of Health Carlos III (ISCIII (Spain)
Additional Partners
1/ Kronikgune (Spain)
2/ Croatian Institute of Public Health (CIPH, Croatia)
3/ Institute of Oncology (OOI, Hungary)
4/ Health Service Executive (HSE, Ireland)
5/ Neurologic Institute Carlo Besta FINCB (Italy)
6/Kauno Klinikos (Lithuania)
7/ Ministry for Health (Malta)
8/ National Institute for Public Health and the Environment (RIVM, Netherlands)
9/ Institute of Public Health Serbia (IPHS, Serbia)
10/ Ministry of Health (Italy)
11/ Semmelweis University (SU, Hungary)
12/ National Center of Public Health and Analyses (NCPHA, Bulgaria)
13/ Vilnius University (Lithuania)
14/ Ministry of Health (Portugal)
15/ National Institute of Geriatrics, Rheumatology and Rehabilitation (NIGRiR, Poland)