TRAVEL INFORMATION
We have prepared this concise guide regarding your travel and hotel booking arrangements on behalf of CHRODIS PLUS.
ARRIVING AT BUDAPEST AIRPORT
For those arriving at Budapest Airport, we recommend either taking a taxi or using public transport to get to the venue.
1/ Taking a taxi from the airport to the Hotel Benczúr should cost approx. 7,500 HUF (24 EUR). It is customary to leave a tip of 10% in Hungary.
Please either book a taxi directly with the Hotel Benczúr (the cost is 38 EUR/car for max. 4 persons, contact: +36 1 479 5650 or email info@hotelbenczur.hu) or just go to the official Főtaxi booth immediately outside the terminal and order a taxi there. Please note that if you are ordering a taxi at the airport, only order with Főtaxi and  do not accept offers from any taxi drivers who approach you in the arrivals hall, as they will charge you a much higher rate.
Főtaxi's telephone number: + 36 1 222 22 22
Official taxi companies in Budapest:
If you are a non-Hungarian speaker, we recommend that you order from either Főtaxi or City Taxi since they have English-speaking dispatchers.
Főtaxi : + 36 1 222 2222

Budapest Taxi: + 36 1 777 7777

Taxi4: +36 1 444 4444

City Taxi: +36 1 211 1111

6×6 Taxi: +36 1 666 6666

Tele5 Taxi: +36 1 555 5555

TAXIPLUS: +36 1 888 8888
All licensed taxis at the airport accept cash (Euro or Forint) or Visa/Mastercard, but if you are paying with a card please notify the driver in advance.
2/ Taking public transport from the airport to the Hotel Benczúr
The simplest way from the airport to the hotel is to take Bus 100E from Budapest Airport to Deák Ferenc Tér. (This is where the bus terminates.) The ride takes about 35 minutes. From Deák Ferenc Tér, take metro line 1 (M1) in the direction of Mexikói Út to Bajza Utca. (This will take about 7 minutes and is 6 stops.) The Hotel Benczúr is 400 metres from the Bajza Utca stop, and is thus within a walkable distance. The route from Bajza utca to Hotel Benczúr is depicted on the map below.
Venue address: Hotel Benczúr –Benczúr utca 35, Budapest, H-1068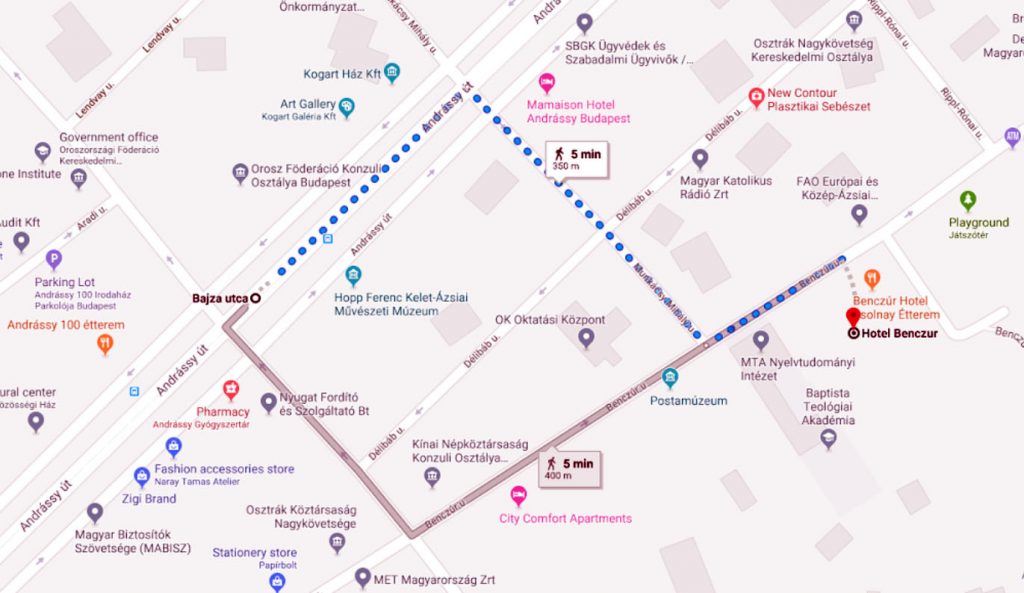 ACCOMMODATION INFORMATION
The Hotel Benczúr is located very close to the city centre. Rooms can be booked at a discounted rate at this hotel, which is where all of our conference sessions will take place.
A description of the rooms along with a photogallery is available here: http://www.hotelbenczur.hu/en/unnamed_1
Hotel booking procedure:
If you decide to book a room at the Hotel Benczúr, you have the two following options:
If your organisation or travel agent pays the accommodation fee in advance, they may register a room directly with the Hotel Benczúr through

info@hotelbenczur.hu

by quoting the CHRODIS PLUS Conference booking number "168228" for a discounted price.

If you will be paying for your accommodation upon arrival at the conference, please follow the instructions in this hotel booking form:

chrodis conference hotel booking form
Since May is high season for conferences and tourism in Budapest, we recommend that you book your hotel at your earliest convenience.
Please note that the hotel reception is open 24 hours and there is no need to communicate a late check-in to the hotel (e.g. if you arrive at night and check in after midnight).
OTHER PRACTICAL INFORMATION
Please note that in Hungary the currency is the Hungarian forint. The exchange rate of the Hungarian forint to the Euro is approximately 317 forints to 1 Euro, but this changes slightly every day. Visa or Mastercard are also accepted nearly everywhere. Some shops, especially in the tourist zones also accept Euros. If you wish to visit less touristy areas, then Hungarian forints are necessary.
If you plan to extend your stay in Budapest, you may want to consider purchasing the Budapest Card. Cardholders receive free public transport as well as free tours of Buda & Pest, along with free entry to 17 museums. To see all of the perks that this card provides, please take a look at the official website: https://www.budapestinfo.hu/budapest-card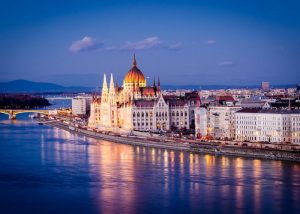 We believe that we will have fruitful  workshops and an engaging plenary assembly and conference.
We wish you a pleasant stay in Budapest and look forward to seeing you in May 🙂
Your organisational team